Good morning
Just a reminder of this morning's in person service at 11:00 a.m. which will also be streamed live.
Sunday Club, Bible Class and Creche are all available.
---oOo---
Delve in at 12 continues on Wednesday, 4th May at 12 Noon
---oOo---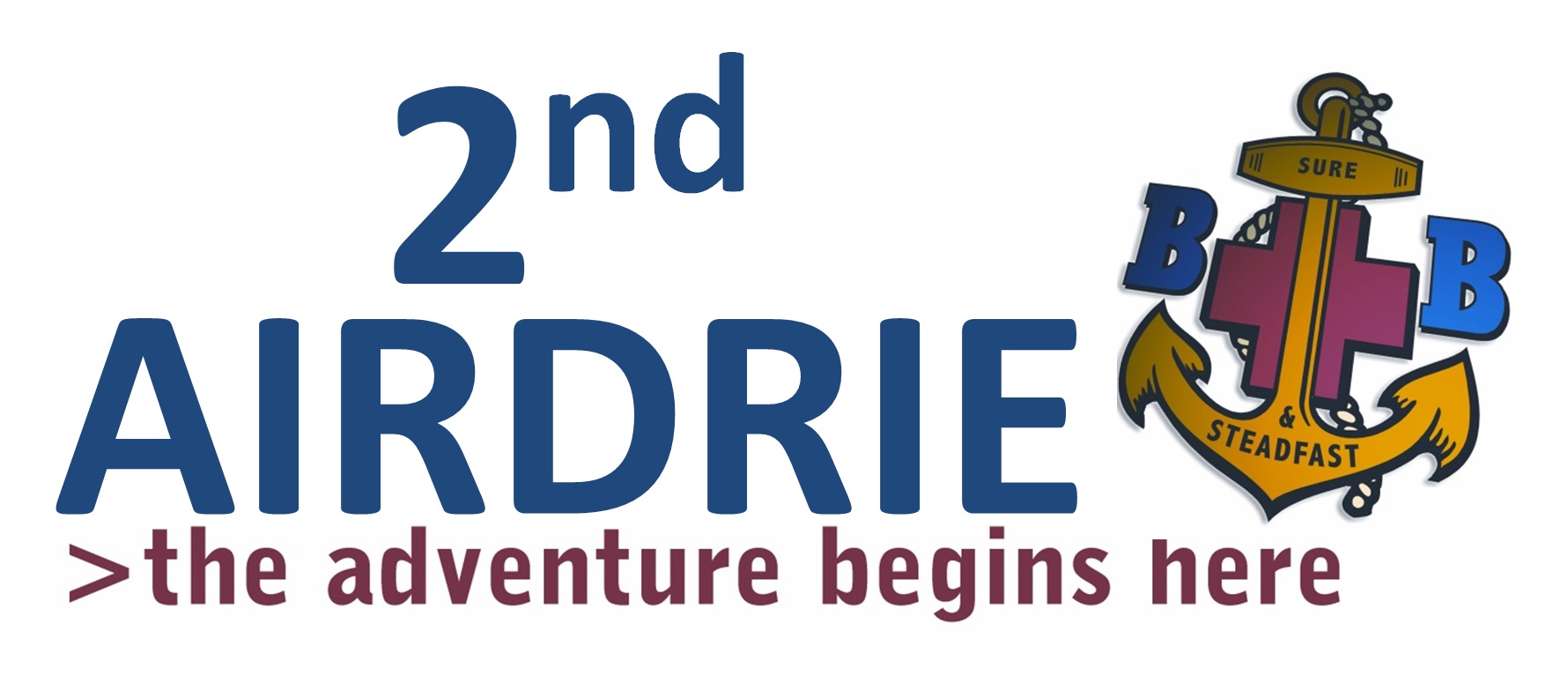 On Thursday, 5th May at 7 p.m. we are hosting a celebratory service for our Boys' Brigade Company, 2nd Airdrie. They are celebrating 100 years of continuous service which is an amazing achievement.
As special guests we have Lord and Lady Wallace of Tankerness, Lord Wallace being the Moderator of the General Assembly of the Church of Scotland.
This will be the conclusion of a busy day for Lord and Lady Wallace with a visit to Bartlett's and then Rochsolloch Primary School.
Please do come along and support the boys and staff on this momentous occasions.