Good morning
I hope that you and yours are all well and continuing to keep safe.
Just a reminder of the services this week -
today at 11 a.m. - Morning Worship, in person and streamed
Wednesday at 12 noon - Delve in at 12, in person and streamed
It was good to see people take advantage of the shorter service on Wednesday to make the first move to coming back in person. I would invite more to consider that and also a Sunday when greater capacity is possible because of the opening of the gallery.
If you have any questions or concerns about attending, please do not hesitate to be in touch.
I am hoping to start a class for enquirers on Wednesday. Please share the information or be in touch if you have any questions.
Love, thoughts and prayers
Your friend and minister
Robbie
<><><><><><><><><><><>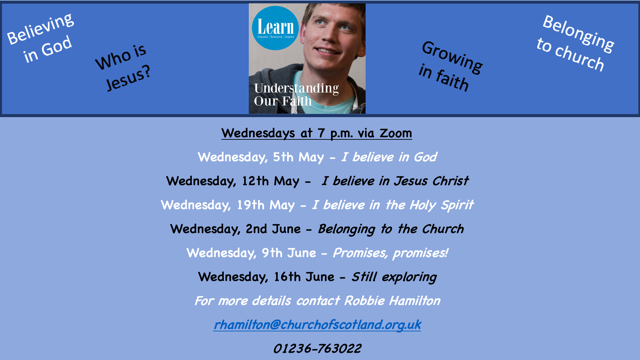 <><><><><><><><><><><><><><><>