Good morning
Just a reminder of services this coming week -
Today at 11 a.m.
Morning Worship with the Sacrament of Holy Communion
(Get yourself ready with elements at home if watching online. If attending elements will be provided or you can bring your own)
Wednesday at 12 noon
Delve in at 12
No need to book for this service.
There is no sheet available this week.
Both services are, of course, in person and online.
The Kirk Session is meeting in groups this coming week.
Love, thoughts and prayers.
Your friend and minister
Robbie
<><><><><><><>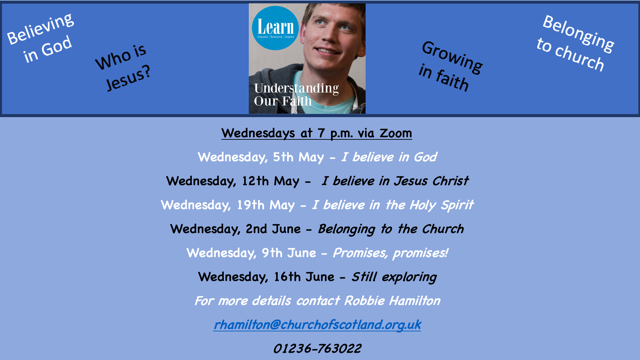 <><><><><><><><><><><>